Ucluelet
Raincoast Law
Barristers, Solicitors & Notaries Public
Box 909
1566 Peninsula Road
Ucluelet, B.C. V0R 3A0
Ph: (250) 726-4307 / Fax: (250) 726-2180
Email: info@raincoastlaw.com
Website: raincoastlaw.com
________________________________________________
Raincoast Law is the MacIsaac Group representative for clients in Ucluelet, Tofino and surrounding areas.  The MacIsaac Group of Law Firms' specialized personal injury lawyers provide you with expertise and the best possible legal services for ICBC and personal injury claims, right in your local office. If you have been injured in an accident through no fault of your own, give us a call.  We can give you the advice you need.
________________________________________________
Myron Plett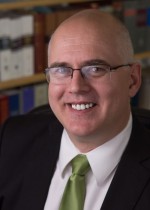 Areas of Practice
Myron began his working life as a classical pianist, teacher, and writer. He spent most of his musical career in Vancouver, performing as accompanist for instrumental soloists and choirs, and acting as both musical director and accompanist for musical theatre.
Myron turned to a career in law and moved to Victoria in 2007 where he began working for MacIsaac & Company, first as an articled student and later, when he was called to the bar, as a lawyer. With the support of MacIsaac & Company, Myron moved to Ucluelet in 2010 where he took up a general practice, founding Raincoast Law and where the local population has warmly welcomed him. Myron's practice is diverse, encompassing real estate, commercial and corporate law, wills and estates, family law, and criminal law.
Raincoast Law provides comprehensive legal services in Tofino and Ucluelet.
---