Iain McCreath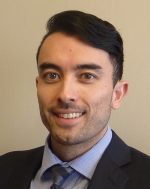 Areas of Practice
Contact
Iain was called to the British Columbia bar in October 2014, after having articled with MacIsaac & Company. Iain's focus is helping clients and building his practice in personal injury and wills and estate litigation.
Iain was born and raised in Victoria and earned a Bachelor of Science in Biology (distinction) from the University of Victoria. After completing his science degree, Iain made a change of scenery and field and moved to the United Kingdom and attended the University of Leicester receiving his Bachelor of Laws. While at the University, Iain became involved with the University's ProBono legal clinic and worked as both an administrator and advisor. Iain excelled and received an award for Administrator of the Year.
Iain enjoys reading, traveling, hiking and discovering the hidden gems that the Pacific North West has to offer. You will often find Iain at the gym and he is always looking for friendly competition on the squash court.
Iain is a member of the Trial Lawyers of British Columbia and the Victoria Bar Association.