James C. Hormoth
B.A. (University of Lethbridge 1993), LL.B. (Queens Law School 1998)
Undergraduate Degrees in Philosophy and Psychology.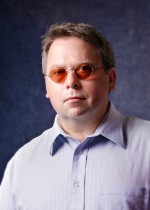 Areas of Practice
Contact
Since 1999, James Hormoth has been based in Campbell River, serving clients throughout Northern Vancouver Island.  He practices in the area of criminal and family law.  He is a member of the Canadian Bar Association, Campbell River Bar Association and the Trial Lawyers Association.
James Hormoth is the supervising lawyer of the Island J.A.D.E. Society which is a Campbell River based agency providing homeless outreach and legal advocacy services to low income and disadvantaged people in our community.
James is a proud father and grandfather and lives in Campbell River with his wife and two young sons.  His adult daughter lives in the Interior of B.C. with her son.
He has an avid interest in boating, fishing, camping and most outdoor activities.  He is also active as a soccer coach.
________________________________________________
James Hormoth Law Office is the MacIsaac Group representative for clients in Campbell River and surrounding areas.  The MacIsaac Group of Law Firms' specialized personal injury lawyers provide you with expertise and the best possible legal services for ICBC and personal injury claims, right in your local office. If you have been injured in an accident through no fault of your own, give us a call. We can give you the advice you need.