Edith Lau (Cheng)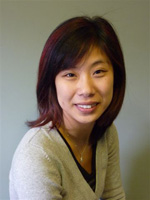 Areas of Practice
Contact
Edith Lau (Cheng) was born in Regina and raised in Victoria. She holds a Bachelor of Commerce (with distinction) and a Bachelor of Laws from the University of Victoria. In addition to English, she speaks fluent Cantonese Chinese and is conversant in Mandarin Chinese. She has worked and studied in Hong Kong and Taiwan.
After articling with MacIsaac & Company, Edith was admitted to the Bar of British Columbia in 2009 and has remained an associate at the firm. She practices in personal injury law for plaintiffs and represents clients who have been injured in car accidents or injured in occupier's liability claims such as slip and falls.
Edith is a member of the Law Society of British Columbia, the Trial Lawyers Association of British Columbia and the Victoria Bar Association.