Randy Noonan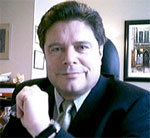 Areas of Practice
Contact
Randy has a strong background in labour, employment and administrative law and has acted for clients throughout BC.
In the earlier parts of his legal career, Randy was a law clerk for the Chief Justice of the BC Supreme Court, an associate at Swinton & Company (now Miller Thompson) and worked in England with the "City" firm of Linklaters and Paines. He was also one of the early designers of the Law Courts Public Education Program in Vancouver.
________________________________________________
Randy Noonan is the MacIsaac Group representative for clients in the New Westminster area.  The MacIsaac Group of Law Firms' specialized personal injury lawyers provide you with expertise and the best possible legal services for ICBC and personal injury claims, right in your local office. If you have been injured in an accident through no fault of your own, give us a call.  We can give you the advice you need.
________________________________________________