Richard Hewson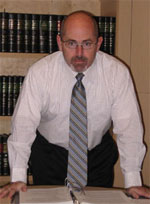 Areas of Practice
Contact
On December 11, 2013 Richard Hewson was appointed a Judge of the Provincial Court of BC, necessitating the winding up of his law practice.  Richard had been a member of the MacIsaac Group of Law Firms since 2008, providing representation to clients needing the services of experienced personal injury lawyers in Vernon and surrounding areas.
The MacIsaac Group lawyers continue to practice in Vernon, maintaining our long history of assisting clients with their ICBC and motor vehicle accident claims, slips and falls and personal injury claims.
Feel free to call us at 1-800-663-6299 or email info@macisaacgroup.com if you have any questions regarding your ICBC or personal injury claim.