Rodney A. Clark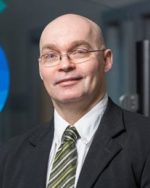 Areas of Practice
Contact
Our newest team member joined our group in February and practicing as senior criminal defence and civil litigation counsel.  Rod is moving from his position as Chief Crown Prosecutor in Wetaskiwin which he has held since 2006.  Prior to moving to the Wetaskiwin Crown's Office, Rod was a Crown and Assistant Chief Prosecutor in Peace River from 1998 through 2006.  Rod graduated from the U of A with a B.Comm with distinction in 1988 and then obtained his LLB from the University of Toronto in 1991.  Rod articled with Emery Jamieson in Edmonton and then held the position of Assistant Crown Attorney in Barrie and Sault Ste. Marie from 1992 through 1998.
Rod has prosecuted several murder, dangerous offender, significant fraud, sexual assault and driving offense cases.  He has conducted several thousand trials with and without juries at both levels of trial courts. Rod has conducted summary conviction appeals and appeared in the Court of Queen's Bench on applications for extraordinary remedies such as mandamus and certiorari.  In addition to his work in the court room and as an administrator, Rod has provided in-house training to crown and police in a variety of areas including:  crime, drinking and driving investigations, taking statements and Charter compliance.
Rod is blessed to be married to Jacquelyn Clark and has eight children and stepchildren.