ICBC injury claims after April 1, 2019
Major changes to the ICBC injury claim process came into effect on April 1, 2019. One of the most significant changes is the manner in which ICBC will be limiting payouts for pain and suffering with respect to minor injuries arising from a motor vehicle accident.  If your injuries are assessed as a 'minor injury' then ICBC is placing a cap or limit of $5,500.00 for pain and suffering.
On April 1, 2019 legislation came into effect imposing a number of new rules and regulations on 'minor injury' ICBC claims.  Minor injury claim disputes arising from motor vehicle accidents will be heard and adjudicated by the Civil Resolution Tribunal (CRT) where the 'pain and suffering' damages are limited to under $50,000.00. This legislative change restricts a majority of minor injury claimants from directly accessing the Supreme Court, unless certain criteria are met.
Before you accept that your injury claim is capped, or if you have any questions about the changes to ICBC injury claims process and how they affect your rights, please contact your MacIsaac Group office.
Distracted Driving Kills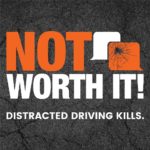 Distracted driving is the second-leading cause of motor vehicle fatalities in B.C., behind speeding and ahead of impaired driving.
Join the movement to end distracted driving.
Winter Weather Commuting
With winter weather in full swing, the DriveBC website and webcams are great resources to help plan your winter commute.
_________________________
Fort McMurray Fire

Our thoughts are with the people of Fort McMurray.  Stay safe everyone.
May, 2016
---
25 Years of the MacIsaac Group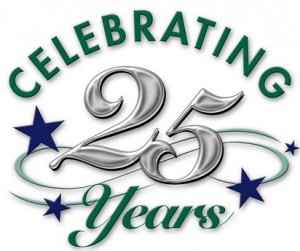 2015 marks the 25th anniversary of the MacIsaac Group of Law Firms.  The MacIsaac Group was developed as an association of smaller, independent law firms throughout BC and Alberta.  While the MacIsaac Group law firms practice in many areas of law, their association allows them to offer their clients the additional benefit of access to a team of lawyers with expertise in ICBC and personal injury claims.  If you think you might need the help of an injury lawyer, contact the MacIsaac Group office nearest you.  Elsewhere in BC or Alberta, give us a call at 1-800-663-6299 or email info@macisaacgroup.com.  If you have been injured in a car crash or other accident through no fault of your own we can give you the advice you need, no matter where you are; the MacIsaac Group injury lawyers represent clients in all corners of the province.
New Vernon Office of the MacIsaac Group – Sigalet & Co.
We are pleased to announce the new Vernon office of the MacIsaac Group – Sigalet & Co.
Sigalet & Co. has a long-standing tradition of providing legal services to clients in the Vernon area, providing creative and relevant legal solutions for individuals, entrepreneurs, businesses, not for profit organizations, and persons with careers in self-regulating professions.
Now working with the MacIsaac Group, Dirk Sigalet is excited to add to that tradition by assisting clients in the Vernon and surrounding areas with their motor vehicle accident, ICBC and personal injury claims.
Richard Hewson appointed Provincial Court of BC Judge
On December 11, 2013, MacIsaac Group member Richard Hewson was appointed a Judge of the Provincial Court of BC, necessitating the winding up of his law practice.  Richard had been a member of the MacIsaac Group of Law Firms since 2008, providing representation to clients needing the services of experienced personal injury lawyers in Vernon and surrounding areas.
The MacIsaac Group lawyers continue to practice in Vernon, maintaining our long history of assisting clients with their ICBC and motor vehicle accident claims, slips and falls and personal injury claims.
William Van Delft and Terry Hudson
The MacIsaac Group is pleased to welcome William Van Delft of Prince George and Terry Hudson of Smithers to its extensive family of community based law firms.
Rob Guenter
Following a lengthy career as an I.C.B.C. insurance adjuster, Rob Guenter brings his experience and knowledge to the Victoria office of MacIsaac & Company.
Robert J. Hankinson, Q.C. has joined the firm
Sirrs LLP are proud to announce that Robert J. Hankinson, Q.C. has joined the firm following the acquisition of Vickerson & Hankinson, also established in 1908. Under one name or another, the two firms have carried on the practice of Law and served the citizens of Wetaskiwin and surrounding area for a combined 200+ years.
Randy Noonan Law Office
Randy Noonan has re-located his labour and employment law practice from Vernon to Victoria. Richard Hewson and David Mardiros continue their law practices in the Vernon office location.
Roderick MacDonald
Roderick MacDonald passed away on Wednesday, April 20, 2011 from acute myeloid leukemia. Mr. MacDonald practiced law for many years on Vancouver Island, and for a little more than the past ten years he was a solo practitioner in Tofino. Mr. MacDonald had a keen intellect and was well loved and respected by his peers, and by Tofino locals, many of whom regarded him as one of their own. Rod originally planned to join with Myron Plett to build a consolidated general practice on the West Coast of Vancouver Island. Sadly, those plans were interrupted by the rapid onset of his cancer. Rod is sorely missed by all who knew him.
Ralston and Associates
The MacIsaac Group is pleased to welcome Ralston and Associates of Surrey, BC to the Group.
James C. Hormoth & Company
James C. Hormoth & Company have joined The MacIsaac Group and moved into new and larger offices on Shoppers Row in Campbell River.
Peter Jensen 1940 – 2011
Peter Jensen passed away on February 27, 2011 following a battle with cancer. Mr. Jensen practised law in Kamloops and through the Interior for more than 40 years, most recently from a heritage house on Battle Street. He will be greatly missed by all the members of The MacIsaac Group. His son, Jeremy Jensen, will carry on the practice from the Battle Street offices.
Sirrs LLP
Sirrs LLP, long established in Wetaskiwin, Alberta, is now able to service their clients in Ponoka and Rimbey, following the purchase of a law practice with offices in those communities.  James P. Roth has recently retired from the practice of law.  Myron Plett will continue practice in the Ucluelet office location under the firm name Raincoast Law.  Mr. Plett and Roderick MacDonald have joined forces to operate under the Raincoast Law name in Tofino.
Hudson Law
The MacIsaac Group is pleased to welcome Hudson Law to its team of experienced professionals. With this new association, residents of north western British Columbia, can now benefit from an aggressive yet friendly team of experienced legal professionals.
Sarah A. Bowes has joined the team at Kimmitt Wrzesniewski in Kelowna offering her services in the areas of wills and estates, commercial and real estate law.
30 MacIsaac Group lawyers from all over BC met in Vancouver in December 2010 to talk about recent developments in the law and to share their knowledge and experience over the past year.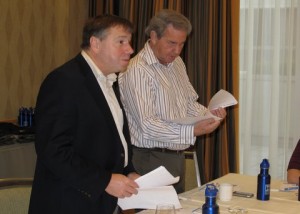 Welcome Donald C. McKay
MacIsaac & Company is pleased to welcome Donald C. McKay to its Victoria Office. Mr. McKay, formerly a partner at Carfra & Lawton, is now an Associate Counsel with MacIsaac & Company providing counsel work in the areas of Personal Injury and Civil Litigation.
New Courtenay Office
MacIsaac & Company is pleased to announce the opening of their Courtenay office to better serve the residents of the Comox Valley with their ICBC and Injury Claims. John Godfrey and the lawyers at MacIsaac & Company have a proven track record representing seriously injured accident victims. Comox Valley residents can now benefit from an aggressive yet friendly team of legal professionals in their own community.
R. Patrick Kimmitt 1956 – 2009
The lawyers and staff of Kimmitt Wrzesniewski mourn the passing of their dear friend and colleague, Pat Kimmitt. Our thoughts are with Pat's family in their time of loss.
Pat founded Kimmitt & Company, later Kimmitt Wrzesniewski, operating his law practice with honesty and integrity for the past 24 years. He was well known and respected in the legal community. Pat's work as a community leader was highly regarded and the time he spent with various organizations helped to create a better, stronger community.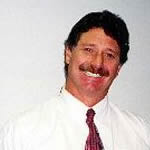 He will be greatly missed.
The firm carries on as Kimmitt Wrzesniewski with the same standards and attention to detail that Pat instilled in us all.