Duncan
MacIsaac & Company
Injury & Litigation Lawyers
200 – 190 Ingram Street
Duncan, B.C. V9L 1P1
T:  250-746-4422 / F: 250-746-1811
Email:  macduncan@macisaacgroup.com
Mitchell Sellyˆ
(Partner)
B.A., (SFU) LL.B. (Victoria)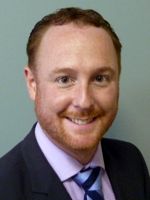 Areas of Practice
Mitchell Selly obtained his law degree in 2003 from the University of Victoria and began practicing in Victoria after completing his articles in 2004. His practice is focused on representing people who have been injured due to the negligence of others. He handles motor vehicle accidents and occupier's liability (a.k.a. slip-and-fall).  Mitchell has helped people with a vast array of injuries, including complex brain, orthopaedic, psychiatric, vestibular, and chronic pain disorders / soft tissue injuries. He currently sits on the executive council of the Victoria Bar Association and is a member of the Trial Lawyers Association of British Columbia and the Canadian Bar Association.
"I think it is important to recognize that each person's individual characteristics can result in one person being affected very differently by an accident than another person, even though they may have suffered similar injuries. I like to get to know my clients so that I can better understand how their injuries have affected them and use that information to achieve a result that is fair in their individual circumstances."
ˆ Law Corporation
---
John Godfrey, Retired
B.A. (UBC '71), LL.B. (UBC '75)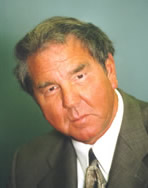 Areas of Practice
We congratulate John Godfrey on his retirement from the practice of law, effective December 31, 2020.  John was a senior partner at MacIsaac & Company and was instrumental in the formation of the MacIsaac Group of Law Firms.   While enjoying his well-deserved retirement, he will be missed by the legal community and the thousands of clients he represented in his many years of personal injury practice, throughout Vancouver Island and province-wide.
---