Vernon
Glenn Verdurmen
B.A (History) McGill University 1986 JD UBC 1989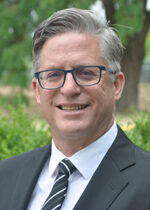 Areas of Practice
Glenn A. P. Verdurmen studied at McGill University in Montréal and received a Bachelor of Arts with Honours in History in 1986. He went on to study Law at UBC, received his Bachelor of Law in 1989 and was called to the Bar in 1990. After articles, Glenn moved back to his hometown of Salmon Arm, BC and commenced practicing criminal law. Glenn has been practicing in criminal law for approximately 20 years and has often dealt with serious Indictable
matters in the Provincial Court of British Columbia as well as the Supreme Court of British Columbia. Glenn was an appointed Agent for the
Director of Public Prosecutions Service of Canada predominately prosecuting drug offences in the Salmon Arm and Revelstoke areas. Glenn has developed expertise with the Canadian Charter of Rights and Freedoms. He has dealt extensively with an individual's rights to counsel and right to be secure from unlawful search and seizure.
Glenn has valued his ongoing association with the MacIsaac Group of Law Firms. He feels that with their assistance, he has been able to provide
comprehensive legal services to personal injury clients in the Salmon Arm and surrounding areas. He is able to access all the resources of the large firm while maintaining a very personal relationship with his clients.
Glenn enjoys a very balanced lifestyle in the Shuswap area; he continues to be an avid soccer player, cyclist, runner and downhill skier.
---
Rosemarie Muto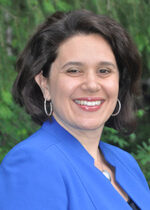 Areas of Practice
Rosemarie Muto has been practicing law since 2003 primarily in the area of litigation with a focus on family law since 2009. Rosemarie is a certified family law mediator through the Law Society of British Columbia and believes in resolving family law disputes outside of court whenever possible.
Currently Rosemarie has a balanced practice of family litigation and mediation to provide the best possible outcome for families in resolving their family law issues that is consistent and fair within the current legislation.
---