Wetaskiwin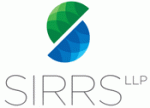 Sirrs LLP
PO Box 6060, 5220 51st Avenue
Wetaskiwin, Alberta T9A 2G3
Ph: (780) 352-3301 / Fax: (780) 352-5976
Email: mail@sirrsllp.com
URL: sirrsllp.com
Miles A.M. Cymbaluk, Q.C.
(Partner)
B.Comm. (U of A '86) B.A. (U of A '88) LL.B. (U of A '90)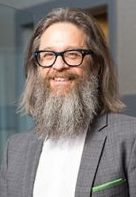 Areas of Practice
Upon completing bachelors of commerce, arts and laws at the University of Alberta, Miles was called to the bar in 1991 after articles with Sirrs Watson Deckert Allen and became a partner in 1994. Along with responsibilities as managing partner, he continues the tradition of our firm's namesake with a general practice which includes: real estate, criminal defence, divorce and matrimonial property law, wills and estates along with corporate and commercial transactions.
Miles is a member of the Criminal Trial Lawyers Association, has served on various local boards, as a charter member of the Rotary Club of Wetaskiwin served as director of international service and continues to volunteer his services for various groups.
Along with his passion for culinary arts, Miles is an avid runner and cyclist and has competed multiple times as a team member in the Sinister 7 Ultra Marathon + Relay and rode in the Enbridge Ride to Conquer Cancer.
---
Richard Gregory
(Partner)
B.A. (SJU '03) LL.B. (U of S '06)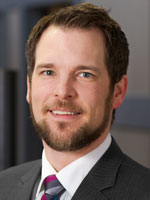 Areas of Practice
Richard articled with the firm in 2006 and became a partner in 2009.  Richard practices primarily out of the firm's Ponoka and Rimbey offices.  His practice areas include Real Estate & Mortgages, Wills & Estates, Corporate Law and Commercial transactions.  He is an alumni of the Athol Murray College of Notre Dame in Wilcox, Saskatchewan, where he graduated with honours.
Richard commenced his post-secondary studies at St. John's University ("SJU") in Minnesota where he graduated Magna Cum Laude obtaining a Bachelor of Arts Degree. Richard also played NCAA hockey at SJU where he was named an NCAA All-American and Academic All-American in his senior year. At SJU Richard was also team Rookie of the Year in his rookie season, a 4-time All-Conference selection, 2-time team MVP and set school goaltending records in a variety of categories including career wins and career minutes played.
Richard attended law school at the University of Saskatchewan College of Law where he graduated in 2006 prior to commencing his articles with the firm.  Richard now coaches hockey in his spare time and has coached at levels ranging from Bantam AAA to Junior.  Richard was named the AMBHL Coach of the Year in 2007, CJHL Coach of the Year in 2012, and enjoys coaching each spring in the Team Alberta program with Hockey Alberta.  Richard also enjoys golf, skiing, and spending time with his wife Lacey and basset hound Abigail.
---
Glen E. Allen
LL.B. (U of S '82)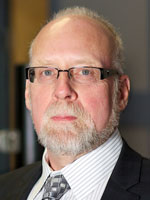 Areas of Practice
Glen Allen articled with this firm and now his practice is focused almost entirely in Criminal Defence.  He is a member of the Criminal Trial Lawyers' Association, the Canadian Criminal Justice Association, past president of the Lion's Club and a member of the Alberta Chapter of Trout Unlimited.
---
Robert J. Hankinson, Q.C.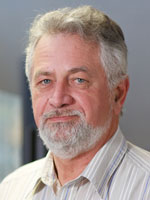 Areas of Practice
Robert J. Hankinson, Q.C., 'Hank' to all, after completing his education with an Honours B.A. from York University and law degree at Osgoode Hall Law School, articled with Manley, Vickerson & Watson In Wetaskiwin and was admitted to the Bar in 1978. Bob's preferred areas of practice are Corporate Commercial Transactions, Real Estate, Wills and Estates.
---
Rodney A. Clark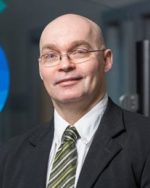 Areas of Practice
Our newest team member joined our group in February and practicing as senior criminal defence and civil litigation counsel.  Rod is moving from his position as Chief Crown Prosecutor in Wetaskiwin which he has held since 2006.  Prior to moving to the Wetaskiwin Crown's Office, Rod was a Crown and Assistant Chief Prosecutor in Peace River from 1998 through 2006.  Rod graduated from the U of A with a B.Comm with distinction in 1988 and then obtained his LLB from the University of Toronto in 1991.  Rod articled with Emery Jamieson in Edmonton and then held the position of Assistant Crown Attorney in Barrie and Sault Ste. Marie from 1992 through 1998.
Rod has prosecuted several murder, dangerous offender, significant fraud, sexual assault and driving offense cases.  He has conducted several thousand trials with and without juries at both levels of trial courts. Rod has conducted summary conviction appeals and appeared in the Court of Queen's Bench on applications for extraordinary remedies such as mandamus and certiorari.  In addition to his work in the court room and as an administrator, Rod has provided in-house training to crown and police in a variety of areas including:  crime, drinking and driving investigations, taking statements and Charter compliance.
Rod is blessed to be married to Jacquelyn Clark and has eight children and stepchildren.
---
Melanie J. Caissie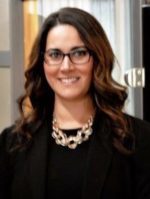 Areas of Practice
Coming to us from the east coast, Melanie completed her B.A. at Dalhousie University and after moving west, completed her Juris Doctor at the University of Alberta in 2015 whereupon she commenced and completed her articles and joined us as an associate in September of 2016.  Melanie's practice is primarily divorce and matrimonial property along with family law but has also gained experience in other areas of the firm's practice.  She is fluently bilingual and pleased to serve our clients in French and English.
Melanie enjoys traveling, culinary arts along with sports including martial arts, swimming and is always up for a game of pickup softball.  She is involved in the community and volunteers at various local events and serves on the Board of Directors for Wetaskiwin and District Victim Services.
When Melanie is not out and about or at the office, she enjoys spending time with her husband and their rescue dog, Oakley.
---