Kelowna
Kimmitt Wrzesniewski
202 – 1433 St. Paul Street
Kelowna, B.C. V1Y 2E4
Ph: (250) 763-6441 / Fax: (250) 763-1633
Email: info@kimmitt.ca
Website: kimmitt.ca
R. Patrick Kimmitt 1956-2009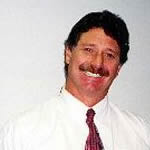 Areas of Practice
The lawyers and staff of Kimmitt Wrzesniewski mourn the passing of their dear friend and colleague, Pat Kimmitt. Our thoughts are with Pat's family in their time of loss.
Pat founded Kimmitt & Company, later Kimmitt Wrzesniewski, operating his law practice with honesty and integrity for the past 24 years. He was well known and respected in the legal community. Pat's work as a community leader was highly regarded and the time he spent with various organizations helped to create a better, stronger community.
He will be greatly missed.
The firm carries on as Kimmitt Wrzesniewski with the same standards and attention to detail that Pat instilled in us all.
---
Joanna E. Wrzesniewskiˆ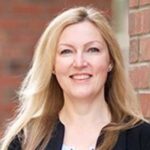 Areas of Practice
Joanna has a well-established business, real estate and wills and estates practice in addition to her personal injury law practice. She has extensive experience advising individuals and companies in all aspects of business, estate and real estate law.
Joanna has been called to the Bar of British Columbia since 2001 and has had the priviledge of practicing law in the Kootenays, downtown Vancouver and Kelowna.
Joanna is an executive member of the National Real Estate section of the Canadian Bar Association and an executive member of the Solicitors Practice Issues Committee.
Joanna is always looking to grow her practice and to assist new clients.
ˆ Law Corporation
---
Sarah Bowes
B.A., LL.B
Areas of Practice
Sarah was raised in Calgary, Alberta and Oakville, Ontario.  After obtaining a Bachelor of Arts from the University of Calgary in 1997, Sarah continued her studies at the University of Saskatchewan where she obtained a Bachelor of Laws in 2001.  Following graduation, she relocated to Kelowna and was called to the British Columbia Bar in 2002.
Sarah has a solicitors practice with a focus on wills and estates, commercial and real estate law.
Outside the office, Sarah enjoys living and playing in Lake Country with her young family.
---