Joanna E. Wrzesniewskiˆ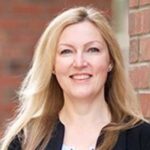 Areas of Practice
Contact
Joanna has a well-established business, real estate and wills and estates practice in addition to her personal injury law practice. She has extensive experience advising individuals and companies in all aspects of business, estate and real estate law.
Joanna has been called to the Bar of British Columbia since 2001 and has had the priviledge of practicing law in the Kootenays, downtown Vancouver and Kelowna.
Joanna is an executive member of the National Real Estate section of the Canadian Bar Association and an executive member of the Solicitors Practice Issues Committee.
Joanna is always looking to grow her practice and to assist new clients.
ˆ Law Corporation